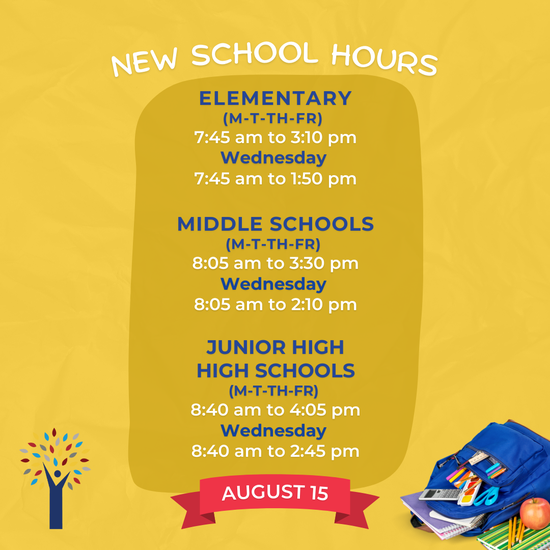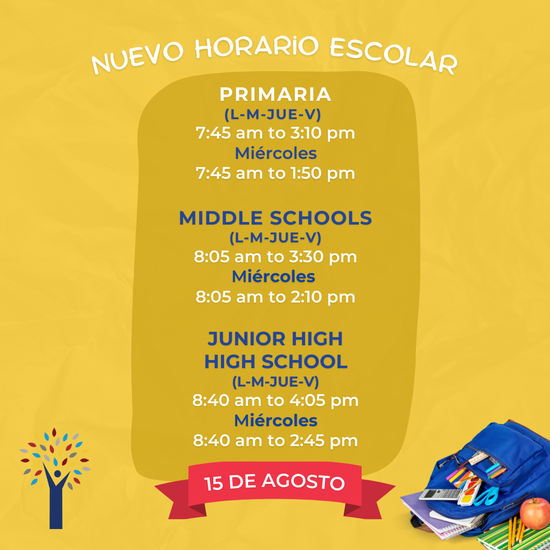 Attendance & Bell Schedule
Under the new Every Student Succeeds Act attendance will play an integral part of each student's educational performance. The new law defines absenteeism in 3 risk categories:
Low Risk- a student that misses less than 5% of days enrolled. Each school year is 178 days which translates to 0-9 days a year total.

Moderate Risk is a student that misses 5% to 10% of the days enrolled. That translates to 10-18 days absent per year.

High risk or chronic is a student that misses more than 10% of the days enrolled. That translates to more that 18 days per year absent.
Our goal here at Sonora Elementary is to have all students remain in the low risk category. We do understand that children get sick periodically. If at all possible, please provide a doctor's note any time your student is absent.
Tardies, early checkouts, transportation changes, and reporting student absences.
Tardies

Anytime your child arrives to school after 7:45 am they are considered tardy.

Excessive tardies may be sent to the Juvenile court as educational neglect.

Early checkouts

No student will be allowed to check out of school after 2:30 pm. The only exceptions to this will be those student who have regular pre-set appointments. If your student will be checking out on a regular basis please meet with the office staff to set up your check out time.

Transportation Changes

No transportation changes will be allowed after 2:00 pm on Monday, Tuesday, Thursday and Friday. On Wednesday please make sure you have contacted the office to make your change before 12:00 pm.

Transportation changes must be made through the office. If a substitute is in a classroom, information sent to the teacher may not make it to your student.

Reporting student absences

ALL absences must be reported to the school office. You may call or use the new online reporting system on the school website to report your child's absence. Please send all doctor notes to the school.