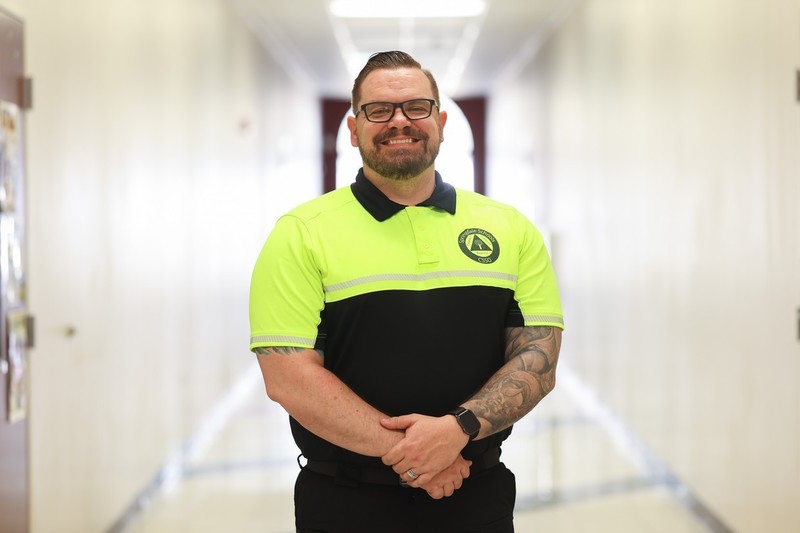 Bobby Beatty brings a heart of service to his role as a Commissioned School Security Officer at Bayyari Elementary School.

"I truly care about the Springdale community and believe every child has the right to a safe learning environment," Beatty said, who calls Bald Knob home.
Beatty hopes his presence at Bayyari will provide a sense of safety for the school's students and staff.
"I want the Springdale community to know that their children are protected and will be safe while at school," he said.
Beatty and his wife of 17 years, Amanda, have four children, Layla, 12, Lydia, 9, Violet, 6, and, Amy, 1.
Beatty, 40, spends his free time enjoying the outdoors with his family.
"We hike, swim, camp and take the Jeep out on trails," he said. "We enjoy the solitude and uninterrupted time together as a family. We also recently started roller skating together."
He may even be found making Texas-style BBQ in his smoker at his Springdale home.
Beatty serves the community as a volunteer counselor for a Christian summer camp. He and his wife have also fostered children for many years.
"Kids at the camp range from sixth grade to 12th grade," he said.
Beatty also brings his experience as a U.S. Army infantryman of 15 years to the CSSO position.
"My expertise and past experience will benefit the district in many ways, I hope, but I think my biggest contribution will come in the form of servant leadership," he said. "Since I was 17, my career has been in the service of others, and I'm excited to serve the community that I care so much about."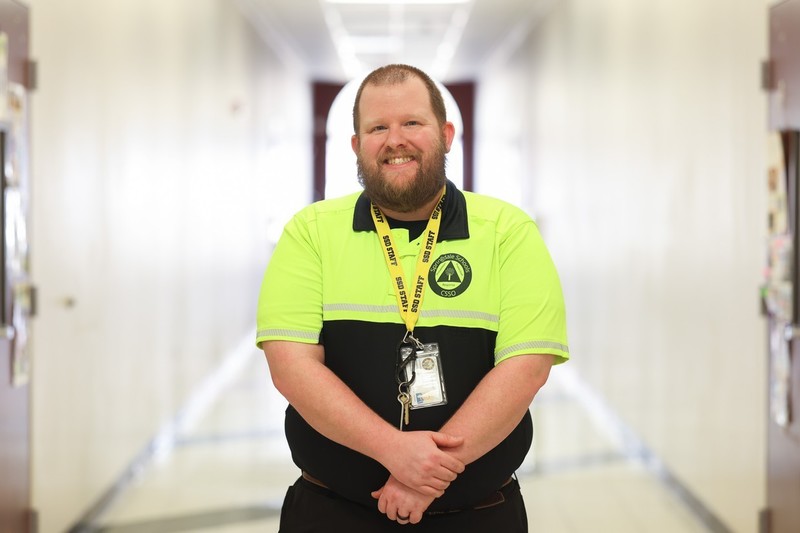 Former Springdale Public Schools physical education instructional assistant Buster Geary serves as the CSSO at Sonora Elementary School.
"I agreed with the idea of the program and wanted to be part of it," Geary said of CSSOs serving district elementary schools.
Geary, 35, hopes to provide peace of mind to Sonora's students and staff.
"I want the community to feel that their kids are protected and cared for while at school," Geary said. "I want the kids to feel safe and secure while they are learning."
He spends as much time with his family as possible in his downtime and volunteers as a Little League coach.
"I love to watch sports and attend razorback games," Geary added.
Geary lives in Rogers with his wife of 14 years, Amanda, and children, Daxton, 11, and, Audrey, 3.