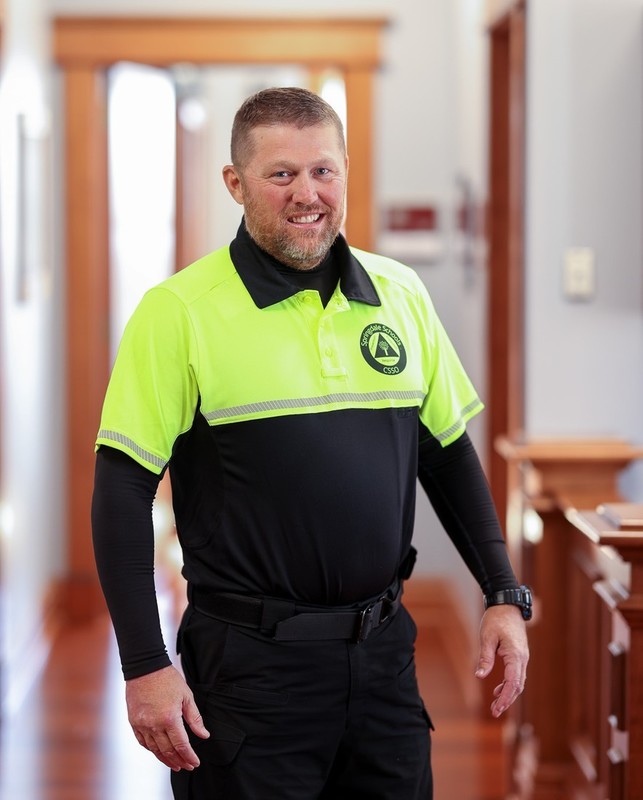 Career educator David McGee has made a shift to serve as a CSSO at Harp and Turnbow elementary schools.
McGee, 53, made the transition following an impromptu visit with Dr. Jared Cleveland, Springdale Public Schools superintendent, he said.
"It wasn't something I was looking for," McGee said, adding he felt led to the career change by God.
He taught at Shiloh Christian School for 22 years prior to making the transition to serve as a CSSO, he said.
McGee hopes to bring a sense of safety to the students and faculty while building strong friendships and healthy relationships that will last a lifetime as a district CSSO, he said.
"I have always had a deep distain for bullies and anyone who would hurt the weak and innocent," McGee said. "I am a veteran, and a big reason I served was to be a defender and protector for the people and land that I love. It seems to be a natural fit for me to serve my community in this manner."
McGee is a veteran of both the Air Force and the Army National Guard, he said.
"I served as a military policeman, where my primary responsibility was protecting and securing 150 Minuteman II Intercontinental Nuclear Warheads," he said.
The veteran has extensive training to bring to his role as a CSSO, he said, to include an Enhanced Conceal Carry License, five years of Commissioned Security Officer training, as well as experience as a teacher and coach.
"I've had the privilege of building relationships with citizens from all over, from every background, race, culture, economic status and worldview in this melting pot we call the United States," McGee said.
McGee moved from Monticello to Springdale 23 years ago, he said,
He is married to his wife of 31 years, Debbie McGee, who is a math teacher at Central Junior High School. They have four children, Hannah, 25, Andrew, 23, Emma, 20, and Jacob, 14.
When he's not working, you can find McGee spending time with his family and friends, hunting, fishing grilling and attending ballgames, he said.
"My wife and I have been small group teachers for teenagers and adults at our church for decades," McGee said.
He said his experience in the classroom and on different fields of competition will be a huge benefit as a CSSO.
"I believe in building relationships and helping people see their created value," McGee said. "I've spent many years investing in the lives of people, students and parents, and enjoy watching others experience life to the fullest."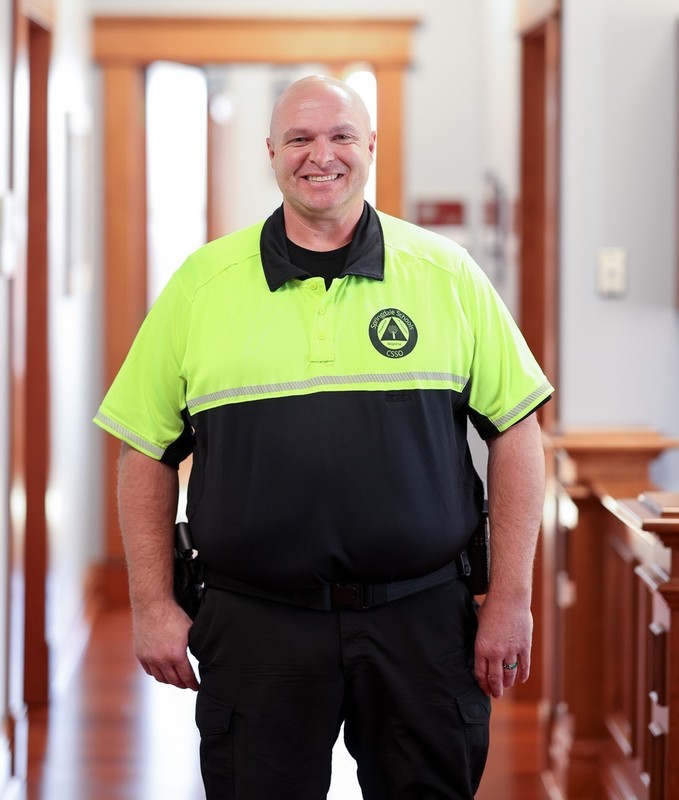 Retired Marine David Laningham serves as a CSSO at Monitor and Sonora elementary schools.
"I have worked in this line of work for a while, so this is a perfect fit for myself, as well as my family," Laningham said.
Laningham, 45, is married to his wife of 12 years, Misty Laningham, he said. The couple has an 8-year-old daughter and a 19-year-old son.
"I love spending quality time with my family," he said.
He said he was excited to discover the school district established CSSOs in all Springdale elementary schools this school year.
"When I heard that Springdale Schools was starting this program, I wanted to be on the ground floor," Laningham said.
Laningham also serves as a humanitarian with veteran-led nonprofit Team Rubicon in his spare time, he said. Team Rubicon serves global communities before, during and after disasters and crises.
"I am part of the Incident Management Team," Laningham said. "When our team goes in during an event, we go in as either coaches, mentors or we fill one of the section chief roles."
He said he hopes to bring a little stability to an unstable world as a CSSO.
"I want the kids, teachers and staff to take comfort that someone is here for them, even in the face of danger," Laningham said. "I am dedicated to, not only protecting them, but more importantly, mentoring them."
His experience and training will provide a unique perspective to the position, he said.
Laningham lives in Springdale and said he calls Northwest Arkansas home.
"I am beyond grateful for this opportunity to serve the families of Springdale Schools," he said.