Check out what is happening in 5th grade!

Lexia Scholars for week of April 10th - 14th, 2023. #shinebrightlikeascholar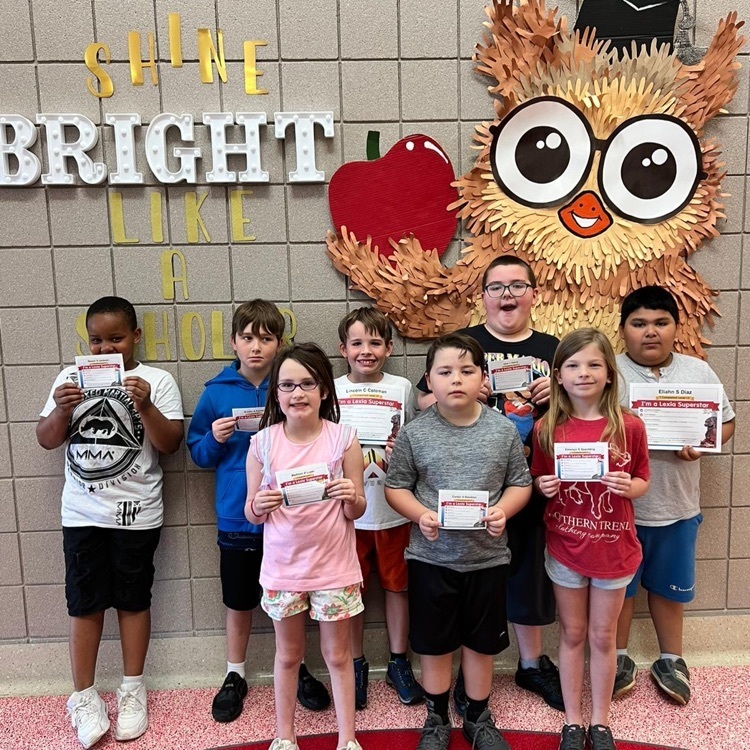 KLRC's Teacher of the Week is a great way for you to honor a teacher who has made a difference in your life or in the lives of your children. Every Monday morning just after 7:45 a.m. they will announce the winning teacher on the KLRC Morning Show. They will receive a $50 Visa gift card from John Brown University! This week's winner: Mrs. Alexander at Sonora Elementary! 1st Grader, Micayla's Mother shared: "My daughters dad recently passed away over Christmas break. When she went back to school Mrs. Alexander gave her so much love. She made sure and continues to make sure Micayla is loved and takes time to make sure she's okay everyday. She comes to her dance competitions even to show her even more extra love and support. I'm just so thankful for everything she has done for her. We love Mrs. Alexander." Hoot, hoot for Mrs. Alexander!

Shining Bright 4.14.23 Miss Stewman Nominated by Mrs. Hernandez "Miss Stewman has been in my classroom during dictation, and she started right away helping my students who were struggling. She took time to be with them and dictate every sound, so they were able to write the words correctly. She is a huge help during that time because I can work with other students knowing that the ones she is serving are learning too. Thank you so much! I really love having you in my room."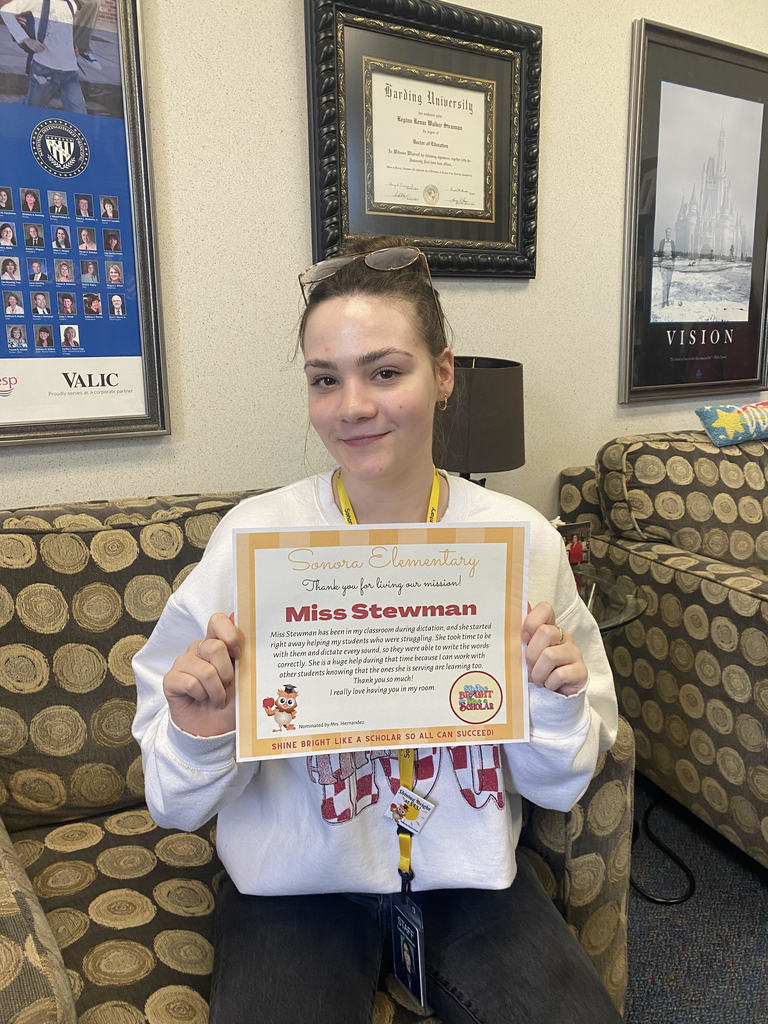 Spotted at dismissal yesterday ... perimeter masters! I was able to catch a picture of a few of them before they escaped. #shinebrightlikeascholar

Currently our school & classroom families have breakfast, soft starts, & morning meetings every morning. Components to build relationships, decrease stress, & activate our brains for learning occur. Yet, during the week of ACT Aspire that time will be cut short. Students in Mrs. Sandy's class are determining what components must occur in a shorter time frame to have a smart start! #shinebrightlikeascholar #studentvoicechoice

We are thrilled to announce that Mrs. Brittni Helms, Sonora Social Worker, was recognized as the District Social Worker of the Year! We are honored to work alongside Mrs. Helms in serving our families.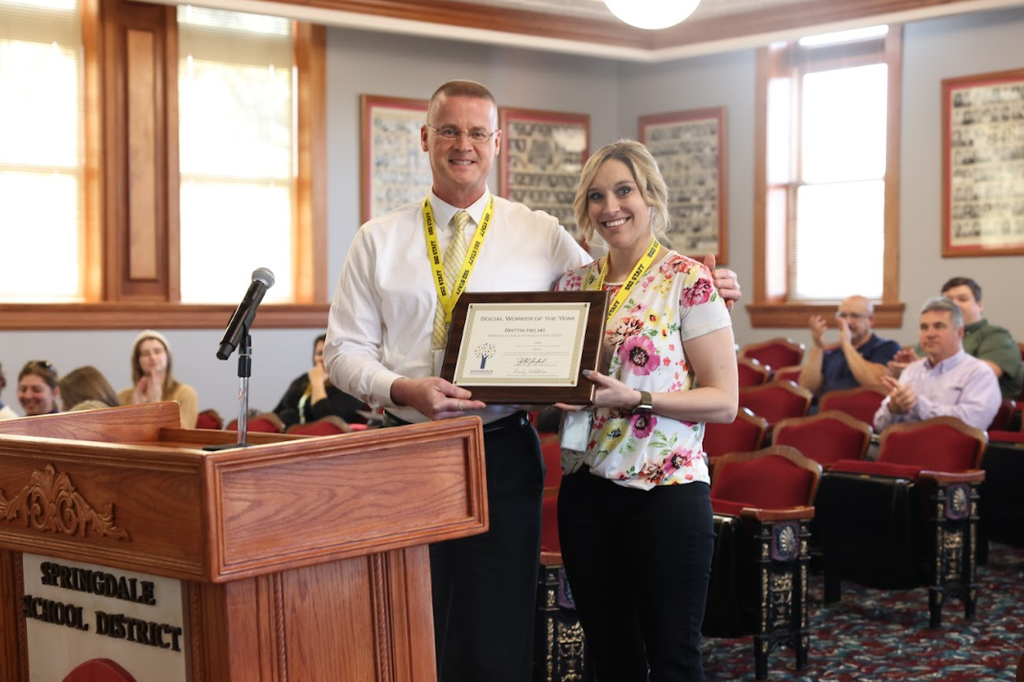 🌟Important Note from you PTA for Friday's Sock Hop!🌟 Hey Sonora Family! Have you reserved your armbands for our family Sock Hop this Friday?!?!?! It's very important that you do this, as WE WILL NOT BE HANDING OUT ARMBANDS THE NIGHT OF THE EVENT! Every participant will have to have an armband to enter the school. When you arrive, feel free to park in the front or side parking lot & enter through the front doors of the school. Someone will be checking armbands from 4:45-5:30pm for session 1. After that the doors will remain locked until session 2 is ready to begin and we will check armbands from 6:45-7:30pm and then lock the doors again. All participants will enter through the front doors of the school and must exit through the back of the school when you leave. We will be strictly enforcing this. Thank you for all your help to ensure we have a safe and fun event! Reserve your FREE ARMBANDS here. They will be sent home with your child on Thursday!
https://sonora.memberhub.com/

4th graders analyzing partners' writing and giving constructive feedback using the class checklist.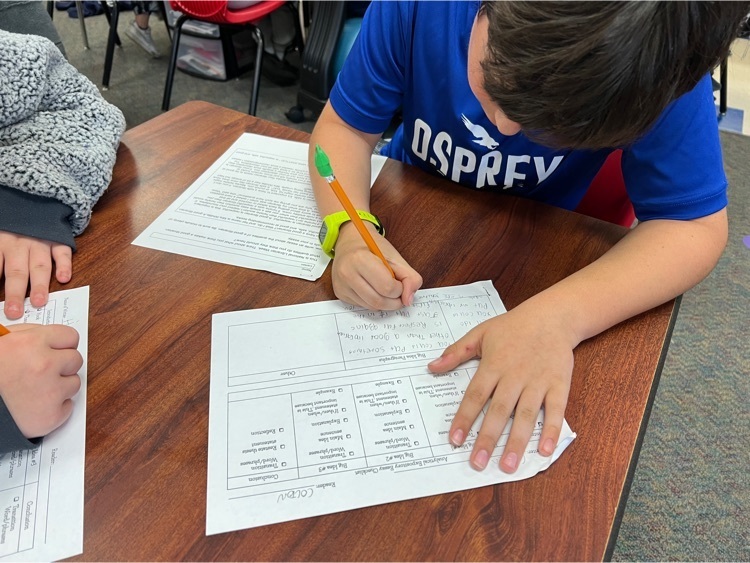 Shining Bright Award 4.10.23 Mrs. Zuber Nominated by Sarah Thacker "Mrs. Zuber has created a learning environment that fosters curiosity, and her lessons are engaging, challenging, and thought-provoking. She has also been available to her students outside of the classroom, providing support for their extracurricular activities. Her dedication to her students' success truly makes a difference in their lives. Thank you Mrs. Zuber!"

Lexia Shining Bright Awards for the week of April 3rd.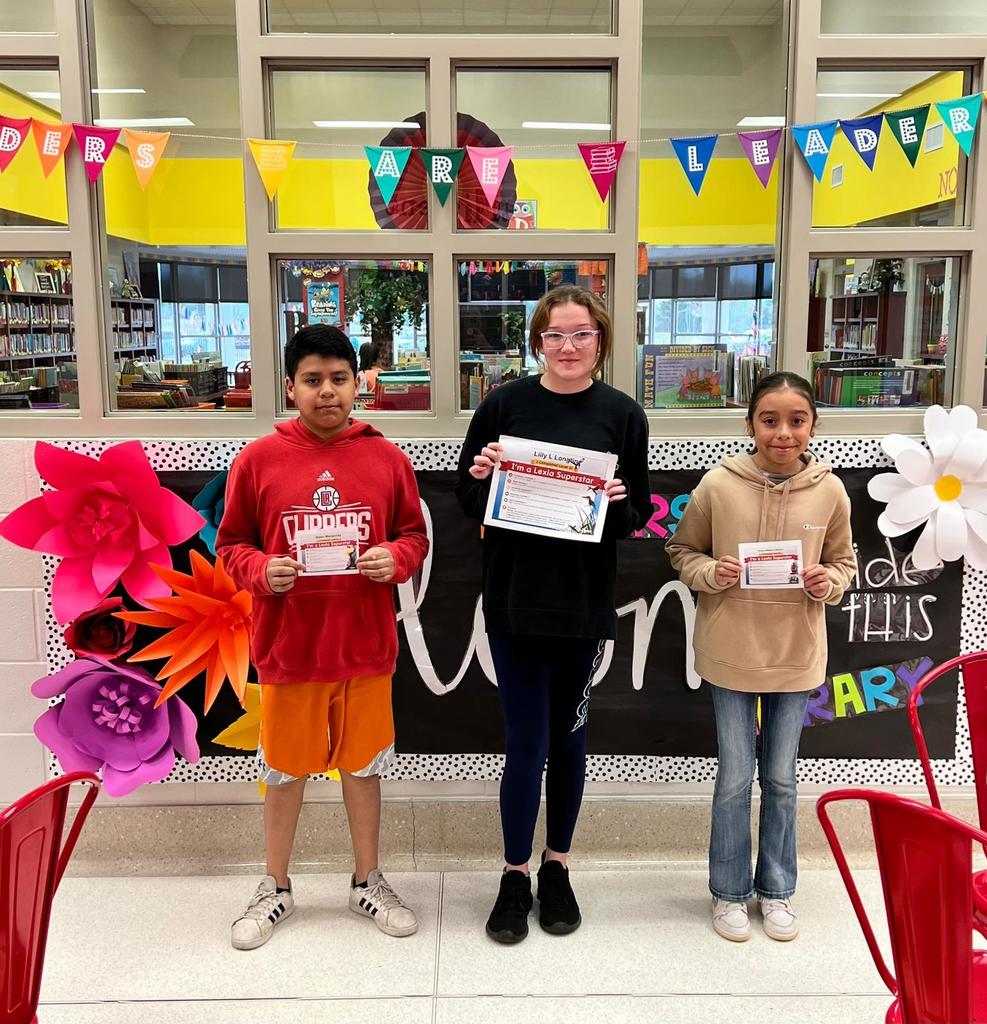 Because of pending inclement weather, Sonora Learning Academy (SLA), Girls on the Run (GoTR) and Girl Scouts are cancelled for this afternoon (Tuesday, April 4th). ASP will still occur.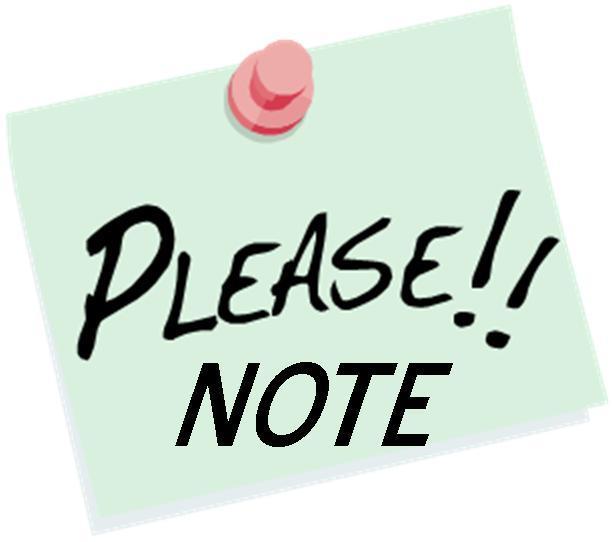 Shining Bright Award 4.4.23 Ms. Angie Nominated by Reed Rockstars "Mrs. Angie is a member of our classroom family. We rely on her for so much more than just working with our 1:1 friend. We love having her in our class and all the amazing work she has done with all of us. Thank you, Mrs. Angie!"

Shining Bright Award 4.7.23 Ms. Mueller Nominated by Reed Rockstars "Ms. Mueller is a wonderful addition to our class family. We appreciate her willingness to step up and help, especially on morning CTM days. Thank you Ms. Mueller!"

Assistant Principal Week- April 4th- 8th This week Sonora celebrates Mrs. Hennarichs, our assistant principal! She leads with love and compassion. We're so lucky to have her serving our scholars!

Lexia Scholars for week of March 27th-31st.

Do you currently own a independent business or franchise that is looking for an incredible advertising opportunity? For the 23-24 school year Sonora will again be using Safe Dismissal. This software utilizes car hang tags for student pick up after school. We will distribute 500-600 hang tags to all parents/guardians. Just imagine how much exposure your business will receive when each parent displays their hang tag in their car every afternoon! You will not only benefit from more business but also help Sonora streamline after school dismissal. Who doesn't want faster pick up lines and increased student safety? If your business would like to sponsor fully or a portion of Safe Dismissal for Sonora for the 23-24 school year, please call the school (479-750-8820) or email Dr. Stewman (
rstewman@sdale.org
). Thank you for your consideration!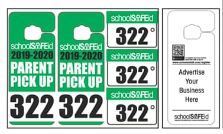 After brainstorming various locations Girl Scout troop voted on their park of choice to clean. Sonora Elementary won the vote! Yesterday the troop completed their journey requirement by cleaning our school playground. This project was their "take action badge". They will now begin work on their bronze award, which requires 20 hours. Thank you, Troop 5272 for doing such a great job cleaning and caring for the playground!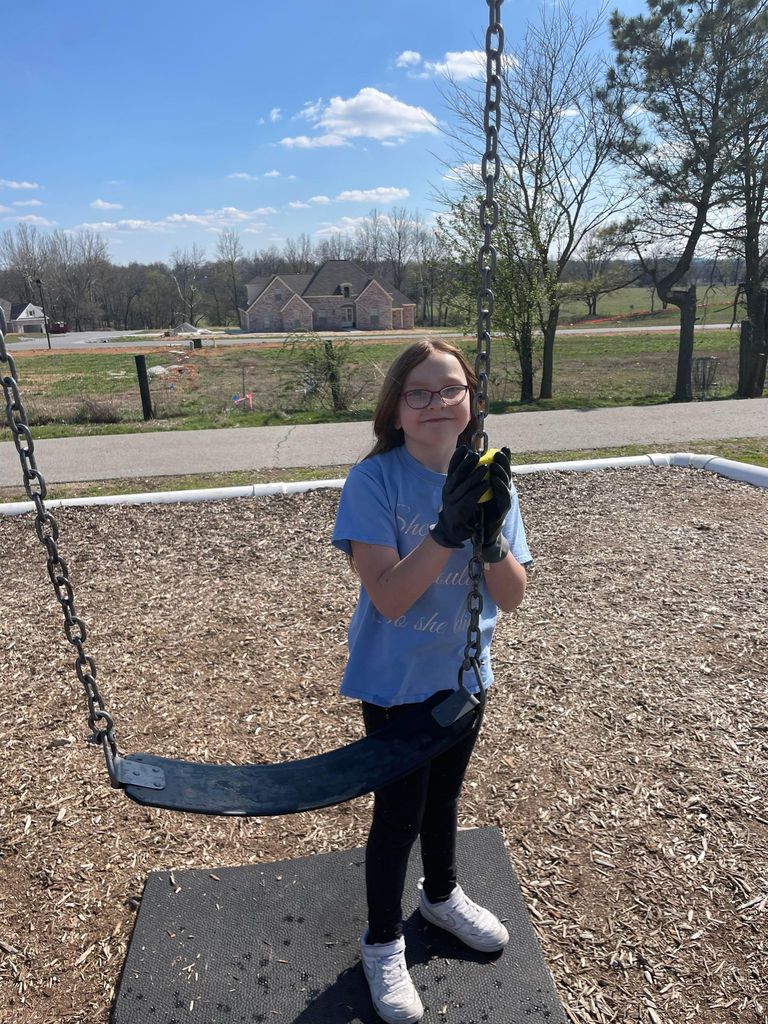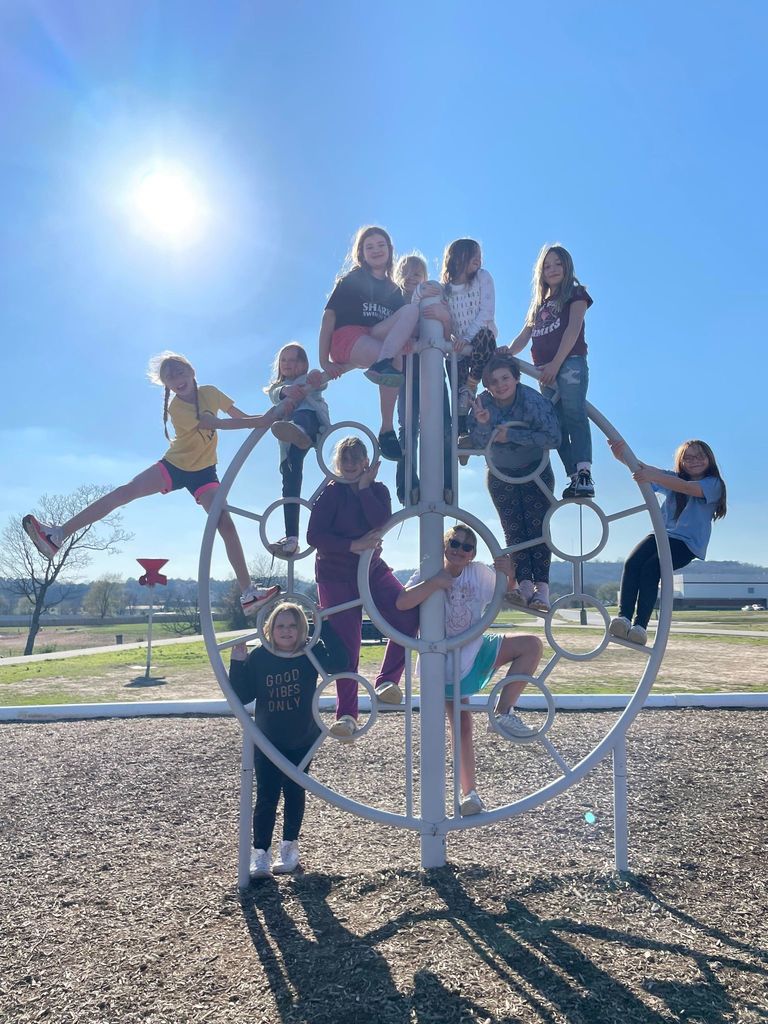 After reading Because of Winn Dixie, Mrs. Johnson's class wanted to help dogs like Winn Dixie in our community. They love hearing stories about Mrs. Johnson's dog, Billie. Mrs. Johnson showed her students the Big Paws website and read some of the things they do. Then the students decided to raise money to help. They decided to raise this money through a read-a-thon. Students planned everything from the date, the schedule, the food, the goal, etc. They wanted to read 500 pages, but more than doubled that goal. 18 kiddos were able and willing to stay after school on the 10th to do just that. Due to the generous donations of our community, they were able to raise $570 for Big Paws of the Ozarks. Yesterday, the class presented the donation to the executive director, Kayla, and her sweet dog, Panda. #shinebrightlikeascholar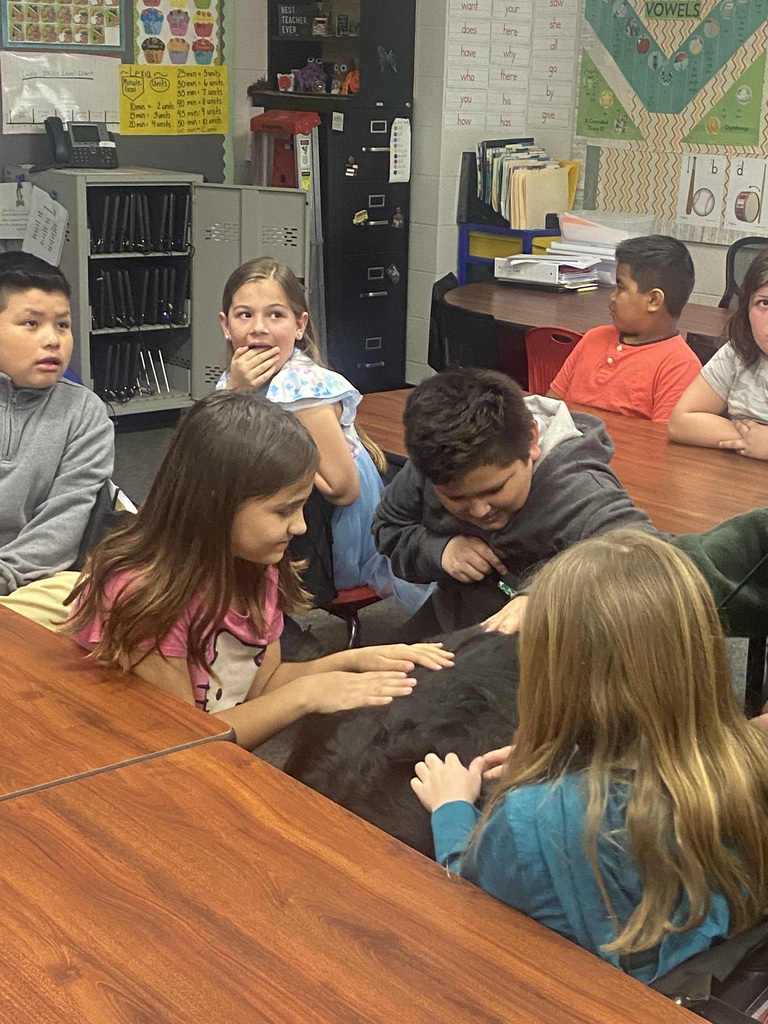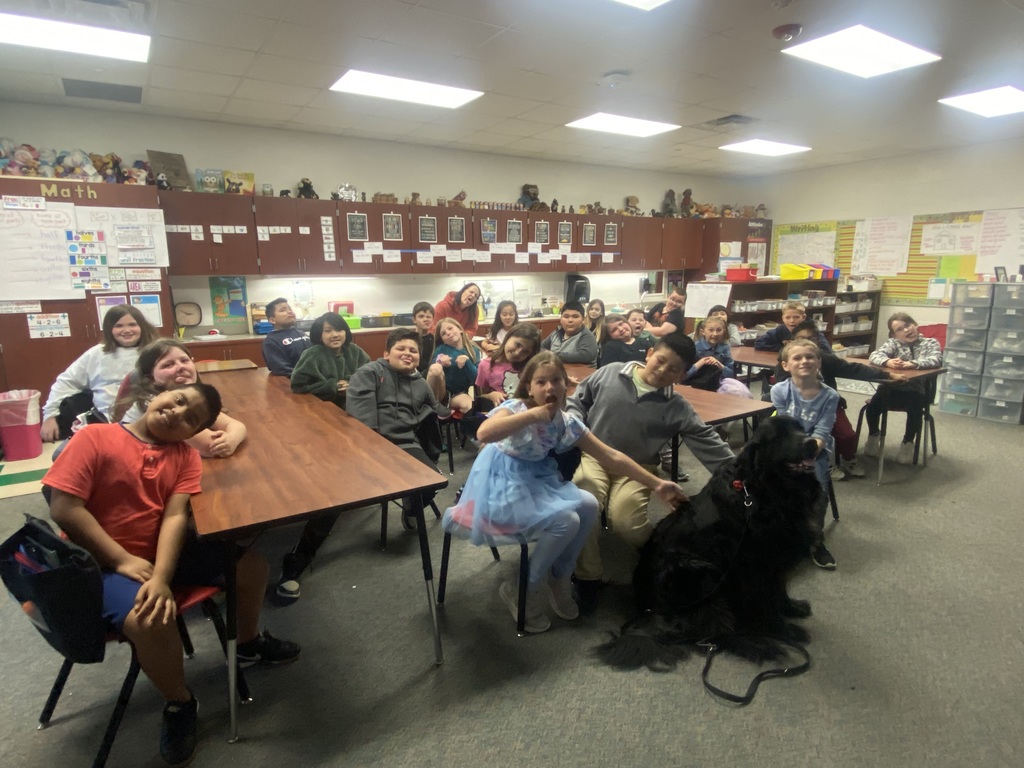 Shine Bright Award 3/30.23 Miss Stewman Nominated by Mrs. Spurlock "Miss Stewman was in my classroom for the two weeks before spring break as part of her 5th grade rotation. She came into the room and immediately jumped in when needed to help with individual students. She did whatever was asked and went straight to helping students from day one. She made a point to connect with a specific student that was having some big feelings in a genuine way that made the student feel seen. Thank you, Miss Stewman! We are glad you are here and thankful for your help. "